Why Stonecrest Marble & Granite:
Un assaggio del vecchio mondo l'Italia proprio qui nella Coachella Valley!
A taste of old-world Italy right here in the Coachella Valley! Stonecrest offers the experience of four generations of expertise in the industry. At Stonecrest you will deal directly with a member of the Buono family, whom collectively, offer over 80 years of knowledge and passion for stone.
About us:
History - Stonecrest Marble & Granite, Inc. is a family owned and operated business serving the Western United States since 1997. Together, the Buono family offers over 80 years of experience in the Marble & Granite industry. We import, fabricate and install a variety of natural stone products providing both residential and commercial services.
Helpful Resources: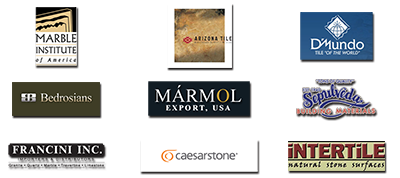 Have questions or concerns.
We're here to help.
Call us 760.343.4234
Or if you prefer it fill out the Stonecrest
Contact Form and we will answer you
in less than 24 hours.

Follow us on Facebook!
Visit our showroom.
Please visit our showroom and slab yard where you will find a broad selection of the finest marbles, granites, travertines, limestones, etc. imported straight from Italy and all over the world.
Our showroom is conveniently located at 72-320 Varner Rd., Thousand Palms, CA (just down from In-N-Out Burger).
Monday through Friday 8:00 AM – 4:00 PM.